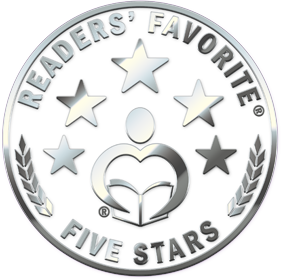 For immediate release:
Author's new book receives a warm literary welcome.
Readers' Favorite announces the review of the Non-Fiction – Spiritual/Supernatural book "The Consciousness of Man" by Reginald Gibson, currently available at http://www.amazon.com/gp/product/0692610529.
Readers' Favorite is one of the largest book review and award contest sites on the Internet. They have earned the respect of renowned publishers like Random House, Simon & Schuster, and Harper Collins, and have received the "Best Websites for Authors" and "Honoring Excellence" awards from the Association of Independent Authors. They are also fully accredited by the BBB (A+ rating), which is a rarity among Book Review and Book Award Contest companies.
Reviewed By Lesley Jones for Readers' Favorite
The Consciousness of Man: A Guide through the Darkness by Reginald Gibson is a truly thought-provoking book covering every aspect of the meaning of life. The author suffered a horrific car accident and, through his brief encounter with the spiritual world, he has received the most amazing insights and wisdom. He has a clear understanding of his life's purpose and, by reading this book, you are able to discover your own purpose. As you navigate your way through this book, you will ask yourself some real in-depth questions about your life. Be prepared to have your mind blown with revelations from the author's 40 years of visions and mysteries of the human mind.
This book will hook you from the first page. The insights into what we deem is our reality are dissected by the author and questioned intelligently. I was overwhelmed by the perceived perception of something because of the information we are fed by politicians and the media. The author's description of his near-death experience was amazing and so detailed too. I read this book for the most part open-mouthed because of his fascinating wisdom and perception of the human mind. There were many 'aha' moments throughout this book, but my favourites were 'A better question, is your path being pushed by insecurity, desperation, or fear? Even worse, is your path not your own, but rather one belonging to someone or something who will, as mentioned earlier, siphon your energy to fuel their progress?' and the second would be the following series of questions I believe everyone should ask themselves before taking a person's advice, 'First, why am I the target of their interest? Second, am I actually lusting or putting myself in the position to be taken advantage of? Third, what would I gain or lose by being persuaded? And last, what does this person gain out of convincing me to change my mind or the direction of my focused path?' An absolutely superb read."
Reviewed By Lesley Jones for Readers' Favorite
You can learn more about Reginald Gibson and "The Consciousness of Man" at https://readersfavorite.com/book-review/the-consciousness-of-man where you can read reviews and the author's biography, as well as connect with the author directly or through their website and social media pages.
Readers' Favorite LLC
Media Relations
Louisville, KY 40202
800-RF-REVIEW
support@readersfavorite.com
https://readersfavorite.com